Get Better Connected with Save9 (UK Government funding available now)
Funded high-speed broadband connectivity for the digitally excluded across North Yorkshire, East Yorkshire and the North East
The Government has made a commitment to provide every home and business in the UK with access to a basic broadband service so that browsing the web and keeping in touch with families and friends is easier. A subsidised broadband connection is now available and you may be eligible if you cannot currently access a broadband speed of at least 2 Mb per second (2Mbps).
You can check what broadband services are already available to you using the GoSuperfast checker and what your current broadband speed is, using the ADSL availability checker. If, after making these checks above, you believe your speed is less than 2Mbps and you have no other options available get in touch via the contact details below to find out how to apply for help.
Taking out a broadband service under this scheme will not prevent your premises from being considered for Superfast Broadband in the future. In fact - Save9 offers a 'Best of Both Worlds' package - we promise to offer you a free migration at anytime to Superfast Broadband over any existing active copper lines if it eventually becomes available, even if you are still in a Save9 wireless contract agreement.
Up to £350 UK Government broadband subsidy now available across North Yorkshire, East Yorkshire and the North East

SUBSIDY SCHEME
Subsidised Broadband
The Better Broadband Voucher Scheme is a government funded scheme designed to provide lower-cost access to fast reliable internet connectivity for residential homes, SMEs, registered charities, social enterprises or sole traders.
£350 FUNDING
Government Grant
If you live or work in a rural area - struggling with slow internet speeds - and would like to take advantage of streaming internet services such as Netflix and BBC iPlayer - or you simply need faster web browsing and social media access - then you may be eligible for a £350 grant towards a new wireless internet link from Save9.
Request Funding Details
WIRELESS
There's an alternative
Where BT Superfast fibre broadband simply can't reach or ADSL speeds are unacceptable - Save9 (UK Government registered supplier) can help. We can get you connected wirelessly at speeds ranging between 10Mbps to 30Mbps on this scheme - at a significantly reduced cost.
Fixed-wireless Internet – Superfast Broadband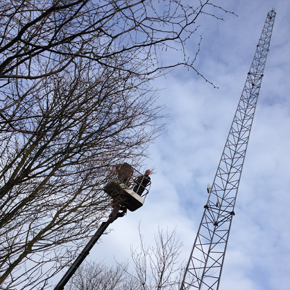 Save9 fixed-wireless internet offers an exciting alternative delivery of Superfast and Ultrafast Broadband; in scenarios where it is not possible to install high-speed copper or fibre cables directly to your property. Communities and businesses are now capable of enjoying high-speed internet access from our deployed base stations across North Yorkshire, East Yorkshire and the North East - covering both urban and rural environments.
Fibre has long been viewed as the next step in broadband because it provides light-speed access speeds beyond what is available through slower cable, ADSL or lower quality satellite connections. Save9 fixed-wireless internet speeds frequently exceed internet BT fibre speeds (i.e. 'FTTC' - Fibre To The Cabinet). We're capable of reaching 1Gbps wireless speeds in distances up to 25km (15 miles). Our own high-capacity fibre backhaul network ensures rural businesses and residential users to get online within weeks from their date of order - as opposed to waiting months or years for national network infrastructure upgrades.
What costs are not covered by Better Broadband Scheme funding?
The scheme does not cover the cost of monthly subscriptions (e.g. the £33.33 per month over 12 months on our residential 'Home' package). Monthly fees vary depending on the contract term and amount of data and speed of broadband connection you choose.
A free wireless site-survey is provided and if you are successful in your BDUK Better Broadband Scheme application (a simple UK Government funding application form needs completing) then your wireless antenna, cabling and engineer installation fees are all provided free-of-charge.
Any additional networking or wireless bridging to other buildings is not covered by this scheme.
Do I have to take out a contract under the Better Broadband Scheme?
Yes. Under this scheme you are required to sign a contract with Save9 for a minimum of 12 months.
If you want to terminate within the first year you may have to pay a termination fee and repay the subsidy to the UK Government that you have benefited from.
Wireless Unlimited

30:30 Business Package
£69
per site/per month (+VAT)
*Government Funded Install + Equipment (eligibility criteria)*
Fast Wireless Internet
Unlimited Monthly Usage
Up to 30Mbps Download
Up to 30Mbps Upload
12 Month Contract
Best for rural business
Antenna & Cabling
Engineer Installed
Guaranteed Service Levels
4 Hour Response Limit (24x7x365)
99.995% up-time
Wireless Unlimited

10Mbps+ Residential Package
£33.33
per home/per month (inc. VAT)
*Government Funded Install + Equipment (eligibility criteria)*
Fast Wireless Internet
Unlimited Monthly Usage
10Mbps+ Download
10Mbps+ Upload
12 Month Contract
Best for rural homes
Antenna & Cabling
Engineer Installed
Guaranteed Service Levels
8 Hour Response Limit (business hours)
99.995% up-time
Wireless Unlimited

100Mbps Ultrafast Package
£359
per site/per month (+VAT)
Funding available
Fast Wireless Internet
Unlimited Monthly Usage
Up to 100Mbps Download
Up to 100Mbps Upload
12 Month Contract
Best for business
Antenna & Cabling
Engineer Installed
Guaranteed Service Levels
4 Hour Response Limit (24x7x365)
99.995% up-time