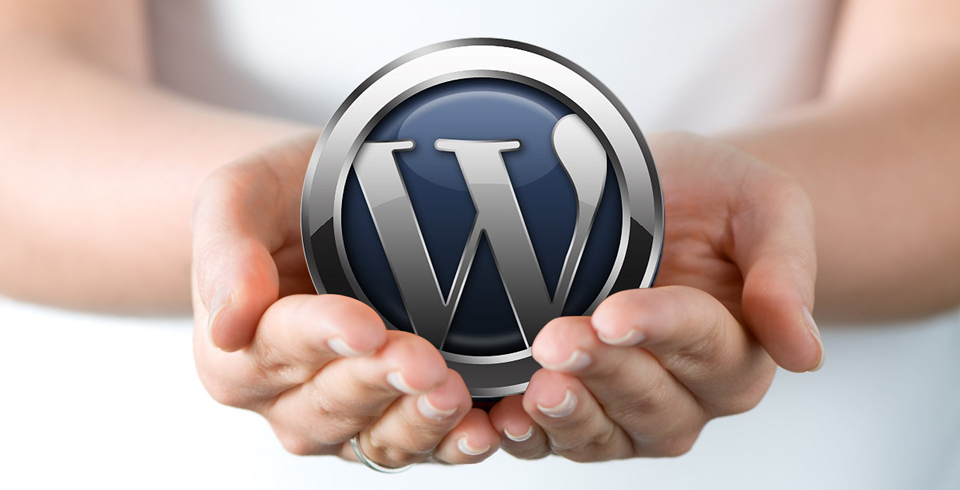 Responsive WordPress Web Design and WordPress Development
Save9 is a leading WordPress web developer based in North Yorkshire and the North East. We help public sector organisations successfully deliver their online projects and international clients to build their businesses by harnessing the power of WordPress to create stunning fully-responsive websites.
Once regarded as just a blogging tool, WordPress has evolved considerably over the years to become a fully-fledged CMS (Content Management System) for professional web designers and web agencies - and is now used on millions of websites across the world.
With Save9 you get to decide how your website will look and how it should function - carefully aligned to your corporate values, branding and style. We take great pleasure in working with third-party communication and design agencies - preferring a collaborative approach in achieving your design and functionality goals.
Finally, when your project is complete and your team is ready to make routine updates to your website content - we disengage our technical design services and move into the website management phase. This is where we provide a full hand-over to your appointed team - ensuring they have the necessary WordPress skills and expertise to safely create valuable content.
Responsive Design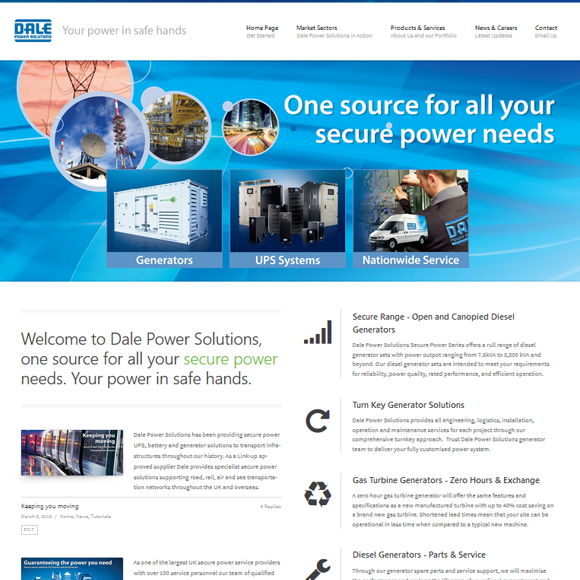 A design that gets noticed with clean, organised content at it's core and a responsive structure adapting to any device. From mobile to desktop your site will always look amazing. Google is now using 'mobile-friendliness' as a ranking signal. This change will affect mobile searches in all languages worldwide and will have a significant impact on search results. Ensuring you have a responsive website will ensure compliance with this new SEO (Search Engine Optimisation) requirement.
Stylish Menus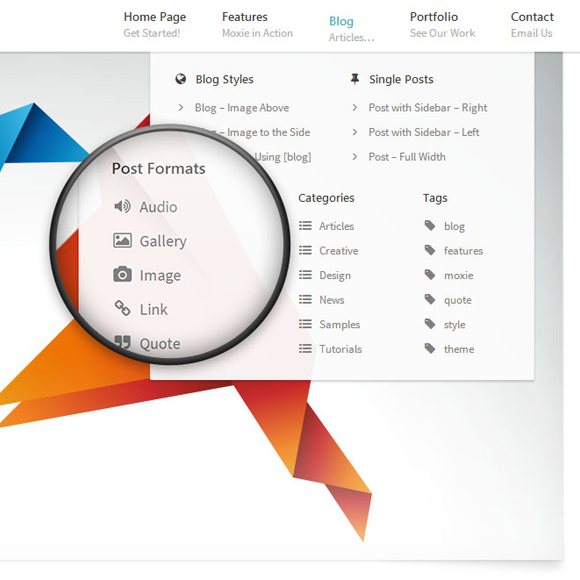 UberMenu is the number one menu plugin for WordPress. It was created by the internationally reknown plugin developer SevenSpark. Using a custom developed version of UberMenu we're including it free as part of our WordPress Website package. With hundreds of Font Awesome embedded icons you can add a touch of visual sophistication to your menus and help web visitors navigate your website intuitively.
Dynamic Animations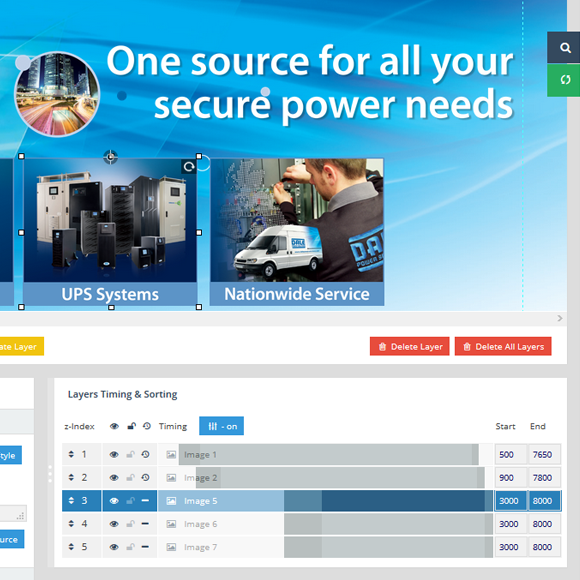 We include the powerful slider plugin, Slider Revolution to give your website and slide shows exceptional quality. Slider Revolution is currently the best selling slide show plugin and we've included it free. The easy to use interface lets you drag slide show graphics into place and easily assign animations, timing and other awesome effects. It's fully responsive and touch enabled for mobile devices.
Drag and Drop Content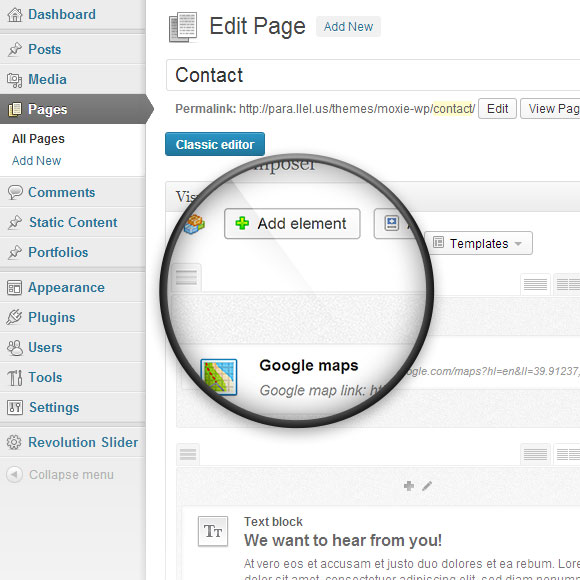 Enhance your layouts and easily build content with Visual Composer. Add content blocks, columns, tabs, toggles, slide shows, feature tours, social sharing icons and much more. Break free of the limitations in other themes and build your website without worrying about complex HTML or CSS. We've integrated Visual Composer so you can build and update your pages rapidly. You'll even save time using the built in template system letting you save and reuse layouts.
Retina Ready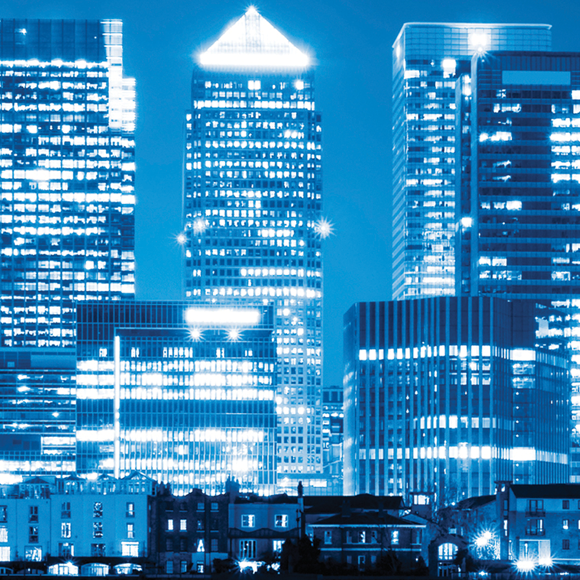 Retina display is the brand name used by apple for displays with high pixel density. Retina displays use more dots per inch which provides more better viewing experience to the eyes. Consequently - you need to look into how your website can support the high quality and crisp graphics on retina screens so you can use them to serve mobile visitors with retina screens an exceptional visual experience.
Translation Ready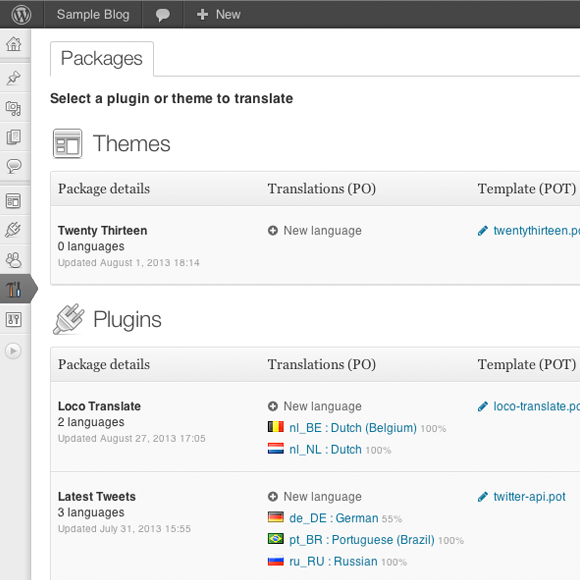 WordPress is used all over the world - so it is a good idea to be prepared so your web content can be easily translated into other languages. Adding internationalisation, localisation and RTL (Righ-to-Left) language support in a WordPress website can greatly increase your market reach. You may not have time providing localisations and translations for all global web visitors just yet - however, any translator can now localise your web content without needing to modify the source code of your website (.po/.mo files).
Google Fonts support (500+)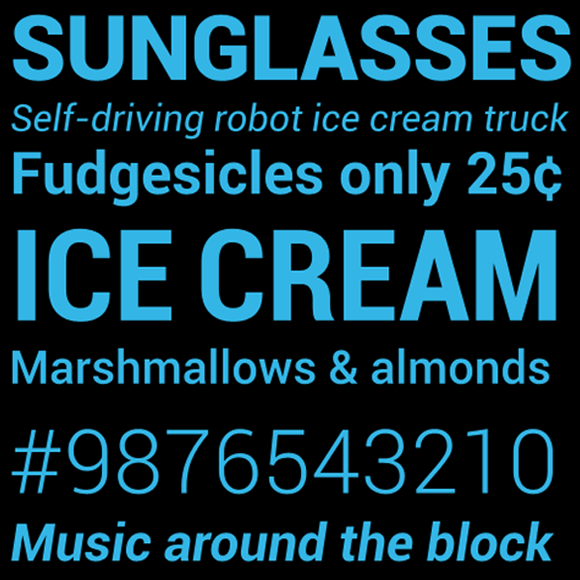 Create better web typography in minutes - Google Fonts is the leading host of open-source fonts for use on the web, with hundreds of font families available for inclusion in web pages or for download. Design beautiful, readable content for the web and quickly switch between typefaces, weights and styles. Many of the fonts are released under the SIL Open Font License or the Apache License; both are free software licenses. The fonts are also served by Monotype's SkyFonts, and Adobe's Edge Web Fonts and Typekit services.
Contact Form Builder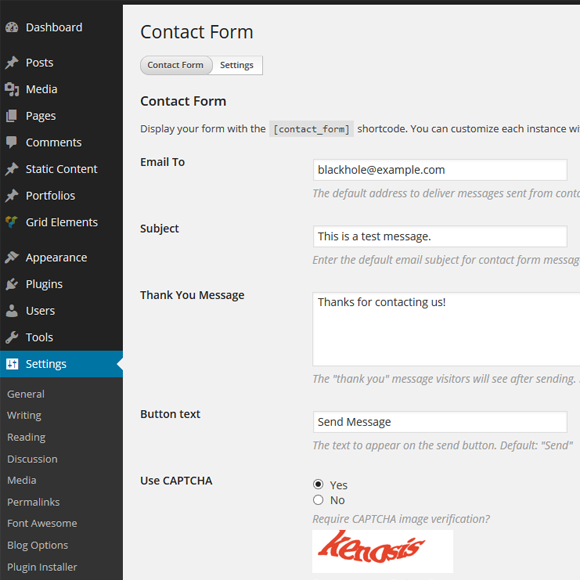 Make custom contact forms with as many fields as you choose; Text, Text Areas, Select Menus, Radio buttons, Checkboxes and Hidden data. You can also create as many diffrent forms as your site needs, each being different or use the same form many times. You can customise each instance with unique response values for 'to', 'subject' and 'thankyou' in for your forms. There's even a built in CAPTCHA for blocking spam.
Influx Shortcode Plugin
Save9 Influx is our in-house developed product management tool - designed for busy companies that need to routinely update product or service information for their online markets without concerning themselves with new web-design skills or accidentally destroying the appearance or formatting of their website. Product Managers and Service Managers can now focus on what they do best - whilst your website designer simply inserts influx shortcodes to flow descriptions, images and attachments into your tightly brand managed website.
Please refer to Nominet's Terms and Conditions for .uk domain name registrations. Details of Save9's .uk domain name terms and conditions for registration and renewals reminder policy can be found here.