Hosted Mobile Device Management for Enterprises and Public Sector
BlackBerry Enterprise Server 12 - hardened for regulated industries
BES12 supports all tiers of device ownership and deployment models from BYOD (Bring Your Own Device) to EMM (Enterprise Mobile Management). Combining BES12 and BlackBerry devices guarantees one of the most secure, end-to-end mobility solutions in the market today. BES12 is built on proven security you can trust:
16 of the G20 governments trust BlackBerry
The top 10 largest global law firms trust BlackBerry
The top 5 largest oil and gas businesses rely on BlackBerry
Why should I choose Save9 to help secure my network from mobile threats?
You can rely on industry-leading support from Save9 alongside your BlackBerry BES12 annual subscriptions to help evolve your mobile device management strategy and manage your complex and demanding smartphone environment - that can include a mix of BlackBerry, Apple iOS, Android and Windows Phones devices across the enterprise.
BlackBerry for the Enterprise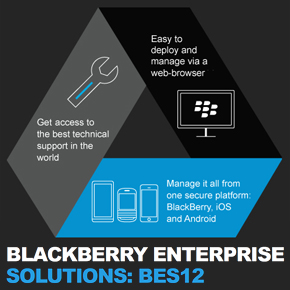 BlackBerry is renowned for its global, secure network. Encrypted end-to-end, BES12 consolidates and routes all traffic through a single port for ease-of-administration and tight control of mission-critical traffic and data. BlackBerry's security is trusted by thousands of governments and enterprises around the world. Using encryption, containerisation, app-wrapping and BlackBerry's secure infrastructure, BES12 locks down your mission-critical data both on-device and in-transit. Approved by NATO for classified communications up to "Restricted" level - BlackBerry technology has more than 70 Security Certifications - more than any other mobile vendor. For your on-site BlackBerry Enterprise Server deployments or BES10 to BES12 upgrades please contact Save9 for specialist help and advice.
BlackBerry Secure Workspace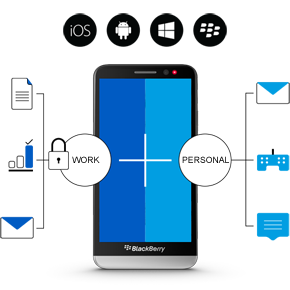 BES12, a cross-platform EMM solution by BlackBerry®, lets you manage enterprise mobility across iOS, Android™, Windows Phone®, Samsung KNOX and BlackBerry® devices. Built on BlackBerry's trusted, global network, BES12 makes managing enterprise mobility efficient and secure.
Secured work spaces allow cross-platform (iOS, Android or BlackBerry) ownership models, from BYOD to company-owned, keeping private data private and work data secure. BES12 takes advantage of client-side security specific to a mobile endpoint and extends that security through encryption, certificates and containerisation.
All mobile management traffic passes through a single port behind your firewall, via BlackBerry's world-renowned Network Operations Center (NOC), to ensure data security. With secured work spaces on iOS, Android and BlackBerry devices, your data traffic is routed through a single port outbound initiated bi-directional secure tunnel.
BlackBerry Enterprise Console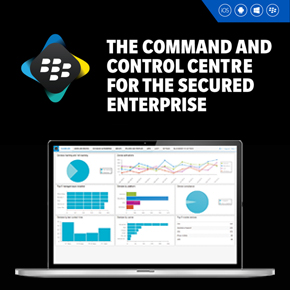 BES12 introduces a new, scalable architecture and streamlined user experience that consolidates enterprise mobility management (EMM) control in a single, powerful console. The new attribute-driven, endpoint-permissions model gives you strict control of devices, applications and data, by-person or by-group, more efficiently than ever. The admin experience also integrates with third party and in-house monitoring solutions.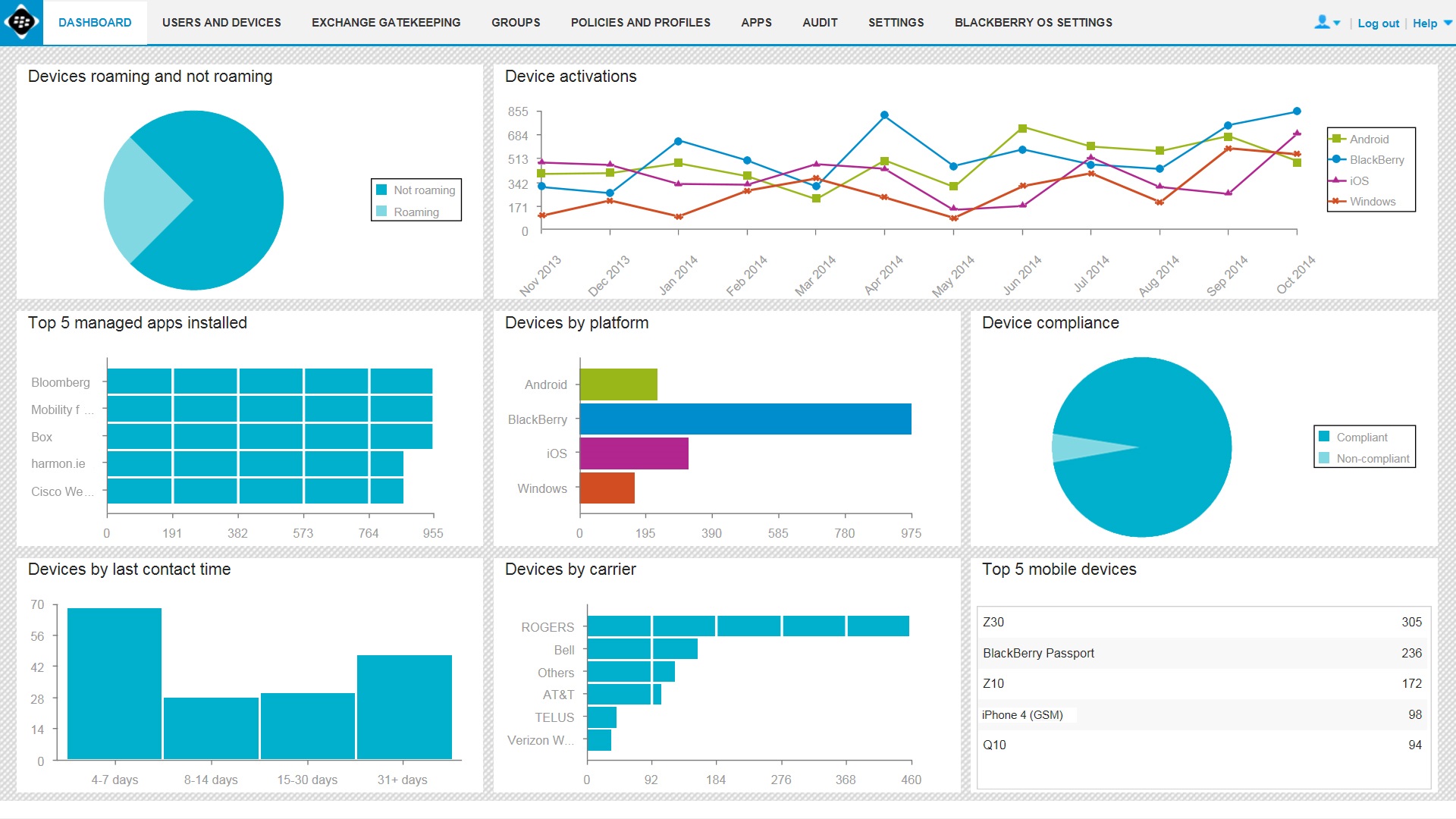 Your users keep their personal data private, while never compromising your monitoring and control of confidential business data.
BES12 Install and Support

Service
On-site Technicians (UK, European or EMEA coverage)
Remote Technicians (Global coverage)
BES Administrator Training
BES5 Express, BES5, BES10 and BES12 Specialists
BES5 to BES12 Upgrade and Migration Experts
BES10 to BES12 Upgrade and Migration Experts
Fixed-cost projects - price on application
Cloud Hosted BES12 - price on application