Hosted Web Filtering – safeguard your internet access with Websense
If you need a solution that keeps your organisation protected from the latest web threats, has DLP (Data Loss Prevention) options and maximises staff productivity - the Websense Web Security Gateway does all of that in the Cloud as your users access the web. Get real-time protection against advanced threats and data theft with multiple deployment options for both on-premise and remote users.
Why should I choose Save9 to help block web threats and filter inappropriate web content?
Websense from Save9 is designed to provide 100% protection against known and unknown web threats or inappropriate online content. For a low-cost monthly fee (per protected user) we'll help you setup it up quickly and become self-sufficient in managing settings and blocking unwanted web content types.
Cloud-based Web Filtering
Triton APX gives advanced protection across all 7 stages of the cybersecurity kill chain and shifts data intensive security inspection processes to 10 globally available and redundant data centres located in the cloud. This SaaS delivery model not only accelerates deployment, but it can significantly reduce operational costs by eliminating the need to support on-premise firewall-based hardware at each of your locations.
Websense data centres are ISO 27001 (information security standard) certified to meet the strict security and availability standards that would be extremely costly for individual organisations to match on-premise, especially at remote office locations.
Works with any client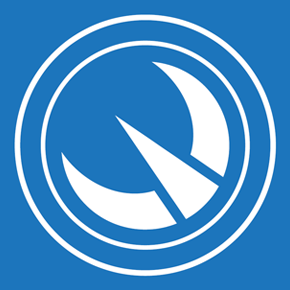 The Websense Security Gateway (TRITON AP-WEB) requires no hardware or operating system to manage on-site and the services are compatible with any device or computer that accesses the web - with filtering managed by an enforced Cloud Proxy Server:
Real-time malware protection
Analyse, manage and monitor threats
Ensure appropriate social media use
Video watching control and filters
Network, apps and protocol controls
Advanced Classification Engine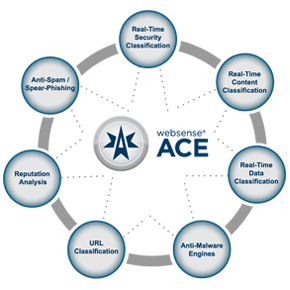 Multiple real-time content engines in the cloud analyse full web page content, active scripts, web links, contextual profiles, files and executables.
Websense ACE provides real-time, inline contextual defenses for Web, Email, Data and Mobile security by using composite risk scoring and predictive analytics to deliver the most effective security available. It also provides containment by analyzing inbound and outbound traffic with data-aware defenses for industry-leading data theft protection. Classifiers for real-time security, data and content analysis — the result of years of research and development.
Pricing Table
Websense 25-user

plan
£3.59
per user/per month (+VAT)
Hosted Web Security Gateway
10 global data centres
No on-premise hardware
Websense 50-user

plan
£3.19
per user/per month (+VAT)
Hosted Web Security Gateway
10 global data centres
No on-premise hardware
Websense 100+ user

plan
£2.90
per user/per month (+VAT)
Hosted Web Security Gateway
10 global data centres
No on-premise hardware