Superfast Business Broadband…
Instead of having to host, store and run everything IT-related themselves businesses can become cloud-enabled thanks to Superfast Broadband - slashing the cost of entry to heavyweight business IT applications, IP telephony and cloud computing. Put simply, businesses want a superfast and reliable internet service - free from traffic restrictions and low quality of service. It is a reasonable expectation and one that is easily delivered by Save9's Superfast Broadband service. Choose between our high-speed wireless internet in selected areas (maximum speeds up to 1.4Gbps) or fibre-optic internet links (typically up to 80Mbps download speeds).
Superfast North Yorkshire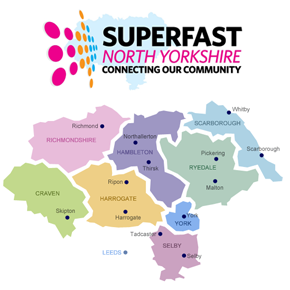 You can work smarter, faster, better. Superfast broadband will help you improve productivity and use your resources more effectively.
Fibre broadband gives your business the means to take-up new online services that can have a very real impact on your bottom line. For example, technologies such as Cloud Computing, Voice Over IP (VoIP) solutions and video conferencing.
Save9 has been deploying Superfast broadband solutions in the UK for many years. This enables us to provide competitive prices with the quickest turnarounds - so please get in touch with Save9 to discuss your potential requirements and to discuss eligibility requirements for government funding.
The final five per cent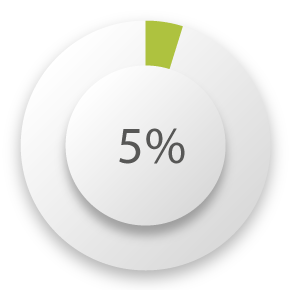 The UK Government's
BDUK (Broadband Delivery UK)
scheme now offers superfast broadband to over two million homes and businesses. Some areas of the UK have access to faster broadband speeds than others, with many rural areas receiving no access at all or far lower speeds than cities and urban areas. By 2017, the BDUK project aims to bring superfast internet access to 95 percent of the UK. Plans are now focusing on the final five percent of the country not covered - with the announcement of new
broadband pilot schemes
. If you'd like to know whether your internet access project could be eligible for 'final 5%' area funding or simply require technical assistance in rapidly deploying your rural internet access project - please get in touch with Save9 for more information.
Wireless Internet Broadband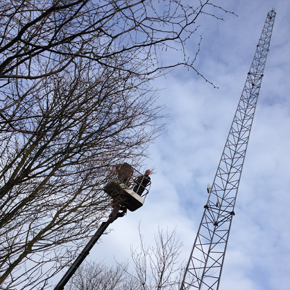 Save9 wireless internet services offer an exciting WWAN (Wireless Wide Area Network) rapid-deployment internet solution for alternative delivery of Superfast Broadband; in scenarios where it is not possible to install high-speed cables directly to your premises. Businesses and communities are now capable of enjoying high-speed internet access from our deployed base stations - covering both urban and rural environments.
Fibre has long been viewed as the next step in broadband because it provides light-speed access speeds beyond what is available through slower cable or DSL connections. Save9 'Fibre Through The Air' (FTTA) speeds frequently exceed the internet fibre connections that feed to our installed base stations - reaching 1Gbps wireless speeds in distances up to 25km (15 miles). Our low-cost fibre backhaul network enables businesses to get online within weeks from their date of order - as opposed to waiting months or years for national network infrastructure upgrades.