Hosted Apps (Software as a Service) and Desktops (Desktops as a Service) from Save9
Increased staff mobility, greater data security risks and the end of support for Windows 8 are driving organisations to re-evaluate their end-user computing strategies. Virtual desktop (VDI) technology promised to deliver a lot of things. Unfortunately, it has failed to deliver for many users due to high cost and complexity.
Why should I choose Save9 to help deploy our DaaS and SaaS strategy?
Virtual desktop technology requires a lot of new physical data center infrastructure and software just to deliver virtual desktops. Who wants to build more data center infrastructure in today's environment? Let someone else take care of that. Contact Save9 for more information or a no-obligation trial on our pay-monthly hosted Desktop as a Service (DaaS) or Software as a Service (SaaS) products from leading vendors such as Parallels (2X RAS) and VMware (View Horizon). Desktops and apps as a cloud service make desktop virtualisation:
Easier to deploy
Less expensive to manage and maintain
Higher performing
More flexible
And of course, more secure
Parallels 2X – Hosted Applications & Desktops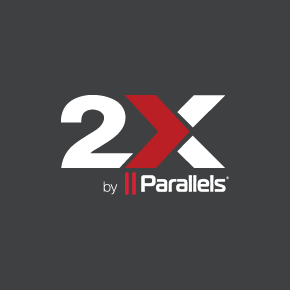 2X RAS (Remote Application Server) by Parallels is a hosted public or on-premise private cloud service available from Save9; enabling you to deliver Windows applications, data and virtual desktops from a central location, providing continuous availability, resource-based load-balancing and complete network transparency. Reduce your desktop admin with easily manageable clients - setting desktop policies, administering files and virtualising applications on any Windows desktop has never been easier.
Sync files and applications across all your devices – smartphones, tablets, laptops, and desktops. 2X Remote Application Server mitigates data security risks by keeping ALL CORPORATE DATA on the server. 2X RAS virtualises the apps and data onto mobile devices if required - but the data remain within your organisation's control.
VMware Horizon – Hosted Apps and Desktops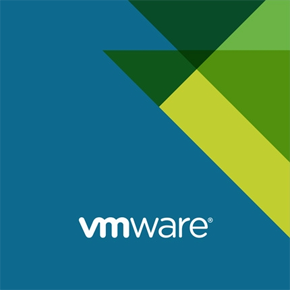 VMware Horizon (with View) managed virtual desktops and applications in the cloud - provides all the benefits of desktop virtualisation without the headaches. Even better, you can leave the hardware, software, SLA's and performance worries to Save9, your specialist Cloud Provider. Optimal performance is maintained because you can choose to leverage a global network of data centres.
Deliver virtual or remoted desktops and applications through a single virtual desktop infrastructure (VDI) platform to streamline management, easily entitle end users and quickly deliver the Windows resources end users need, at the speed they require. VMware Horizon 6 now supports a single platform for delivering hosted applications and desktops running Microsoft Windows Remote Desktop Services.
VMware Horizon 6 with View – Horizon DaaS Platform (RDSH Edition)
VMware Horizon 6 delivers hosted virtual desktops and applications to end users through a single platform. These desktop and application services—including RDSH (Remote Desktop Session Host) applications, packaged applications with VMware ThinApp, software-as-a-service (SaaS) applications, and even virtualised applications from Citrix—can all be accessed from one unified workspace across devices, locations, media, and connections.
Workspace Portal Catalog

VMware Horizon 6 allows users to access desktops and applications via a web-based VMware Workspace Portal. Workspace Portal also provides IT a central place to entitle and deliver Windows applications, desktops, SaaS applications, ThinApp packaged applications and XenApp applications to users. Once an application is published it becomes available on any device with a browser - once the user navigates to the URL. From laptops and desktops, it is truly a one-stop show for any app or service.
Workspace Portal Dashboard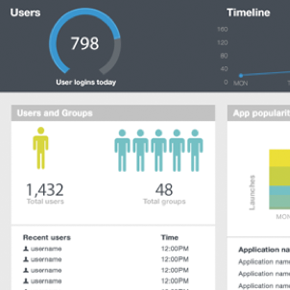 VMware Workspace Portal delivers a new single virtual appliance architecture that simplifies deployment. The new dashboard delivers powerful information to administrators. In just a glance, you can get a sense of system health, utilisation trending and errors and then gather deeper audit information for user activity and utilisation for regulatory auditing or simply improving service levels. From the Workspace Portal catalog tab, the administrator can entitle users or groups and then apply policies based on network parameters (internal, external, IP ranges, etc.) and authentication strength. Once an application is entitled, it appears in the users Workspace Portal App Catalog (if set to User Activated) or directly in the user's Portal view if set to Automatic.
VMware ThinApp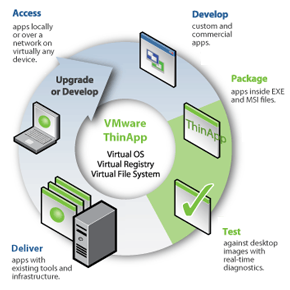 Reduce storage costs by leveraging ThinApp as a component of the Horizon Suite to streamline application updates to end-users. With augmented security policies you can deploy ThinApp packages on 'locked-down' PCs and allow end users to run their favourite applications without compromising security. ThinApp adds application compatibility to the virtual workspace and helps to reduce the management burden of provisioning, patching and updating applications and images. ThinApp virtualisation of Windows applications works by using VMware ThinApp Packager to encapsulate application files and registry settings into a single ThinApp package that can be deployed, managed and updated independently from the underlying operating system (OS).
[pricing_layout id="399"]